Let's Get Oracle Done!
Solve your toughest Oracle challenges
Work done half way
You assign the work (local or offshore) and the work is half done.
So there are delays, more meetings, more explaining more frustration and by definition more cost!
Tasks done wrong
You assign the work (local or offshore) and the work is done completely wrong.
So there are delays, more meetings, more explaining more frustration and by definition more cost!.
Tasks don't agree to plan
You meet, agree to the way forward, a deadline is set.  What comes back does not agree with what everyone in the meeting agreed to.
So again there is more delay, more frustration and more lost time
Nothing got done!
Your assign the work (local or offshore) and nothing at all got done!
Who can operate this way? So the work usually has to be re-assigned, emails sent explaining the delays etc. Sound familiar?
Failed Projects are Bad For Business and Careers!
Revlon
Revlon's SAP project resulted in not being able to invoice for months, increased costs to ship since they had to expedite late shipments after not being able to ship.
They could not close their books and therefore could not file their financial statements with SEC on time.
Their stock dropped 7% in a single day. Investor group filed a lawsuit and Accenture of course was dismissed.
Lidl
Lidl sunk $600 Million (yes more than half a billion dollars) into their failed SAP project and ended having to figure out how to revive their old system after that cluster.
Naturally, lots of those responsible for the fail lost their jobs.
DHL
Deutche Post - DHL ALSO sunk $600 Million into their failed SAP project. This one was supposedly on IBM!
And again, lots of those responsible lost their jobs.
Boeing
Boeing decided to leverage $9/hour coders from outside the USA to work on the software related to the 737-Max aircraft.  Two jets crashed, 350+ persons lost their lives and the whole entire value chain for the jets has since collapsed bringing mass economic damage surely to reach ONE Trillion dollars before it's all tolled.
Two CEO's and many all they way down the line were fired.
Hertz
Hertz sued Accenture for $32 million over Hertz website redesign
This redesign became mired in delays from its scheduled live date of December 2017. Hertz dealt with the mounting frustrations until May 2018, when it pulled the plug on the Accenture deal. 
Hertz replaced the firm's team, but precious knowledge was lost in the transition, and the replacements did not have the experience or expertise possessed by the firm's employees, resulting in further delays on the project.
Wasting time doing endless interviews
Paying $60 to $200 per hour for "Resume Finder Fees" into perpetuity
Having to constantly be lowering your expectations
Having to explain delays and failures up the chain
Surely you don't want your firm or your department or your project to show up in the "Loss" column!
The folks that were assigned to the failed projects mentioned above had probably never as much as had worked in a McDonalds such that they would fully understand how processes and systems work from a functional perspective.
For 10 years now companies (large and not so large) have tried the low cost under-skilled model and the results are horrendous. You surely have seen some of the carnage at your firm else you probably would not still be this far down the page!
 By hiring folks that know what they are doing you are almost guaranteed to win.
Loss Calculator
In the "Number of Contractors" box enter the number of Contractors you have working each month.
In the "Avg Resume Finder Fees in Rate" box enter the average you estimate that the firm you get your resouces is pocketing each hour for each resource
So if you have say 6 resources doing fulltime and you estimate that the firm you pay is getting $60 per hour as their profit you would enter 6 and 60 in the respective boxes
For EVERY contractor that you are paying $60/hr JUST for the "resume finder fee" you are tossing $10,000 per month away!
After the Financial meltdown of 2008 companies put all IT suppliers on notice that the rates needed to drop
So the Agencies and System Integrators heeded the call and lowered their rates.
Great right?
Well not so much. What happened instead was that both the Agencies and the System Integrators kept their margins at the same level and now just go out into the market to find less qualified resources (never showing hiring firm qualified resources) that matched THEIR economics
So hiring firms end up with under skilled – under qualified bodies instead of getting the same professional level skilled resources that were assigned to projects around the globe pre 2009
In other words hiring firms got taken advantage of and that is still going on today!
Spend your budget smartly!
Cut the hours your consultants are billing down to 30 hours from 40 hours per week and see how much you can save!
Do you agree you can't go wrong by adding a 20 year professional to your Oracle Team?
Wouldn't it be great to arm your Finance team with an Oracle expert to make SURE that "it can't be done" does not actually mean "I don't  know if it can be done"?
Super charge your Finance Department by adding a professional to your team & start closing down open issues!
Here's What you Should Expect!
 First and foremost RESULTS! The rest of the list below doesn't mean anything to you unless you can get results that change the game.
Only the Top 1% of Oracle professionals with over 20 years of Oracle expertise on your team to guide you through maze of Oracle options
Experienced Financial Controllers/CPAs & IT Director level professionals 
Functional & Technical skills that you haven't seen in decades!
Answers!  Answers to your real world Oracle problems instead of "No's" and "It can't be done's"
Flexibility. We can get your tasks done onsite, from a coffee shop, from the jungles of Africa or wherever one can imagine.  The key to success is having skilled folks on your team and not at the skill level that a System Integrator or Agency decides for you!
An Iron clad guarantee that no one else offers
Hour/Day
NO minimum for Remote hours

No Long Term contracts required

Tackle the over due support tickets

Emergency contact

*Plus expeneses for onsite
Monthly
No Long Term Contracts required

Customize to suit your specific need

Support team augmentation

Emergency contact

Integrate with project for the time needed
Fixed Price
Per Defined Scope/Deliverables

Manage a team / Project

Add a Ledger or an OU, etc

Sanity Check on Design/Configs

Vendor management overhaul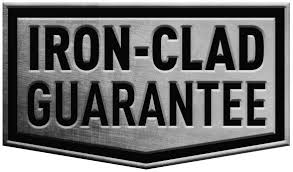 Take the next step
It does not matter WHERE your firm is located, help on your project is only a call away.
The journey to success starts where you are, and it starts today!
Connect with us
 Three Steps to Get Started! 
Don't have time to fill in a contact form?
Just send a text to  202-596-8970
Your Title Goes Here
Your content goes here. Edit or remove this text inline or in the module Content settings. You can also style every aspect of this content in the module Design settings and even apply custom CSS to this text in the module Advanced settings.
What's the number one way a firm can fail doing Oracle?
I am sure The fastest most effective and efficient way to get to ERP failure or losing at American Football or European "futbol" is to hire resources that do not have the "context" experience and to hire based on the low cost model which usually goes hand in hand
You can't hire an under skilled quarterback or forward, lose the game and then ask what happened!  Before the game even starts you already know the outcome.  
How is it a friend says they have had great success with the low cost resource model?
I am sure many of us have friends that have won some form of a Lotto too. And when they win big they probably live big. But imagine telling your spouse that you plan to base the family income on winning the lotto. We all know that would not end well.
So if someone is running projects or a department and they are okay with chance outcomes then that model works. However, if you are dead serious about success then successful people don't leave the outcomes to chance
How do "Agencies" and System Integrators find resources?
The current model is very flawed.  Over the past decade companies have pressured agencies and SI's to lower their rates and they did just that!
But what the agencies and SI's didn't do was lower "their" profit margins. They just found lower cost resources who have no businees being at your business for not being qualified.
So sure the resumes tick off everything but most of those resumes are part of a web of fabrication.
So in the end you pay less but you get much less too. And that is what has lead to state we're now in.
I don't know you, how can I trust that you can contribute?
That's where the Iron Clad Guarantee comes in.  You know in the first day or so whether or not a resource has a clue. 
If you are not impressed with the skill level provided just say "we're done" and you won't pay for the hours put in for that week.
Do have access to many others with similar skill sets?
Of course! And obviously only the top 1%.